The online fitness coaching program that's
effective & enjoyable
At Hauss Fitness, we've helped hundreds of clients of all shapes and sizes reach their most important health and fitness goals…
without crazy crash diets that leave them deprived and hangry

without ridiculous training routines that don't fit their likes or
lifestyles

and definitely without drill-sergeant-esque methods that have
them dreading every single interaction.
So, why do clients stick with us for 5-10+ years?
Because they love our completely customized, habit-based approach to getting stronger, eating healthy, and staying motivated.
More than that, they love that it's effective AND enjoyable.
"Hauss Fitness has been a constant in my life for 10 years now"
"Cindy has helped me focus on my health, strength, and mobility so that I can continue my roles as a wife, mother, grandmother, and community volunteer.
Each session is personal and tailored to my specific needs.
And she's always encouraging and supportive.
It's not a surprise that Hauss Fitness has been a constant in my life for 10 years now."
PEGGY L, Coaching client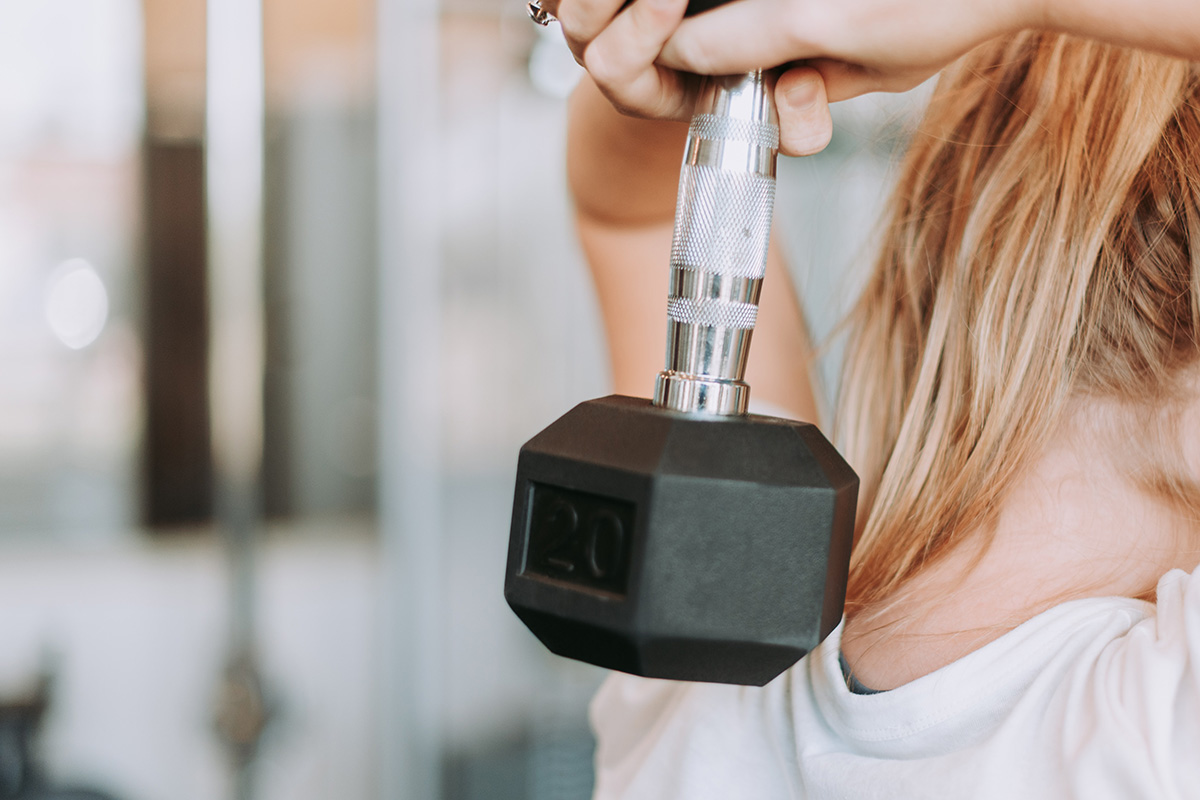 Reach your most important health and fitness goals
(and actually enjoy the process)
One-size-fits-all fitness doesn't work. Neither do extreme diets or exercises that make you miserable. With Hauss Fitness, get enjoyable custom workouts, easy-eating strategies & the positive support you need to:
Build the strength & stamina

to tackle whatever life throws your way

Eat healthier more easily

with a habit-based approach that's easy to stick to

Shed unwanted pounds

and keep them off for good without starvation diets or magic coffees

Increase your energy levels

so you can slay your day and keep up with your fast-moving loved ones

Improve your balance and stability,

so you can move through life with grace and control
Reduce stress and anxiety

so that you have easier days and restful nights.

Ease the chronic pain

associated with muscle tightness and weakness, so you can move through life freely again

Feel good in your body

again because you've finally prioritized your health and fitness needs

Boost your endurance

on the court or on the trail because, when your fitness improves, your sports performance gets stronger too
No matter where you're starting,
no matter what your goal is
We can help you get there. One step at a time.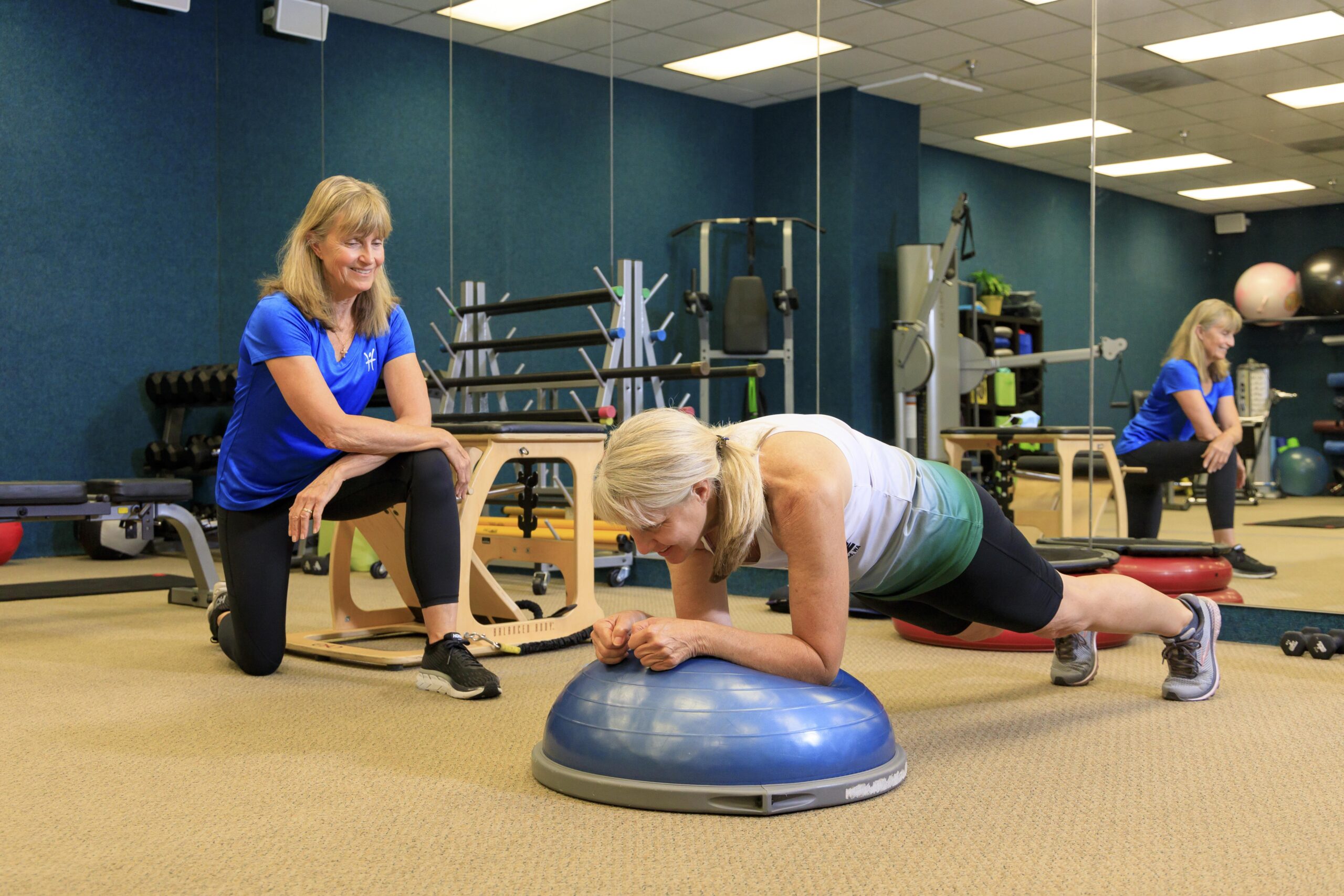 Beth went from complete beginner to 50 pounds lighter
"I found Cindy through an exercise class that was geared towards individuals who basically needed to start from scratch.
In the beginning, I could hardly complete a repetition without having to sit down and rest.
Now, almost 5 years later, I'm 50 lbs lighter.
I cannot thank her enough for everything she's done for me."
BETH B., Coaching client
Luke is improving his tennis game after playing for 40+ years
"I have played tennis for over 40 years. And it became clear that if I was going to progress any further, I needed to work on my fitness.
The first thing Cindy did was test my mobility. Then she then dug into my nutrition.
We worked on cardio and then moved on to strength.
My tennis coach and I have seen a marked improvement in my game. I'm excited to have Cindy by my side cheering me on!"
LUKE G., Coaching client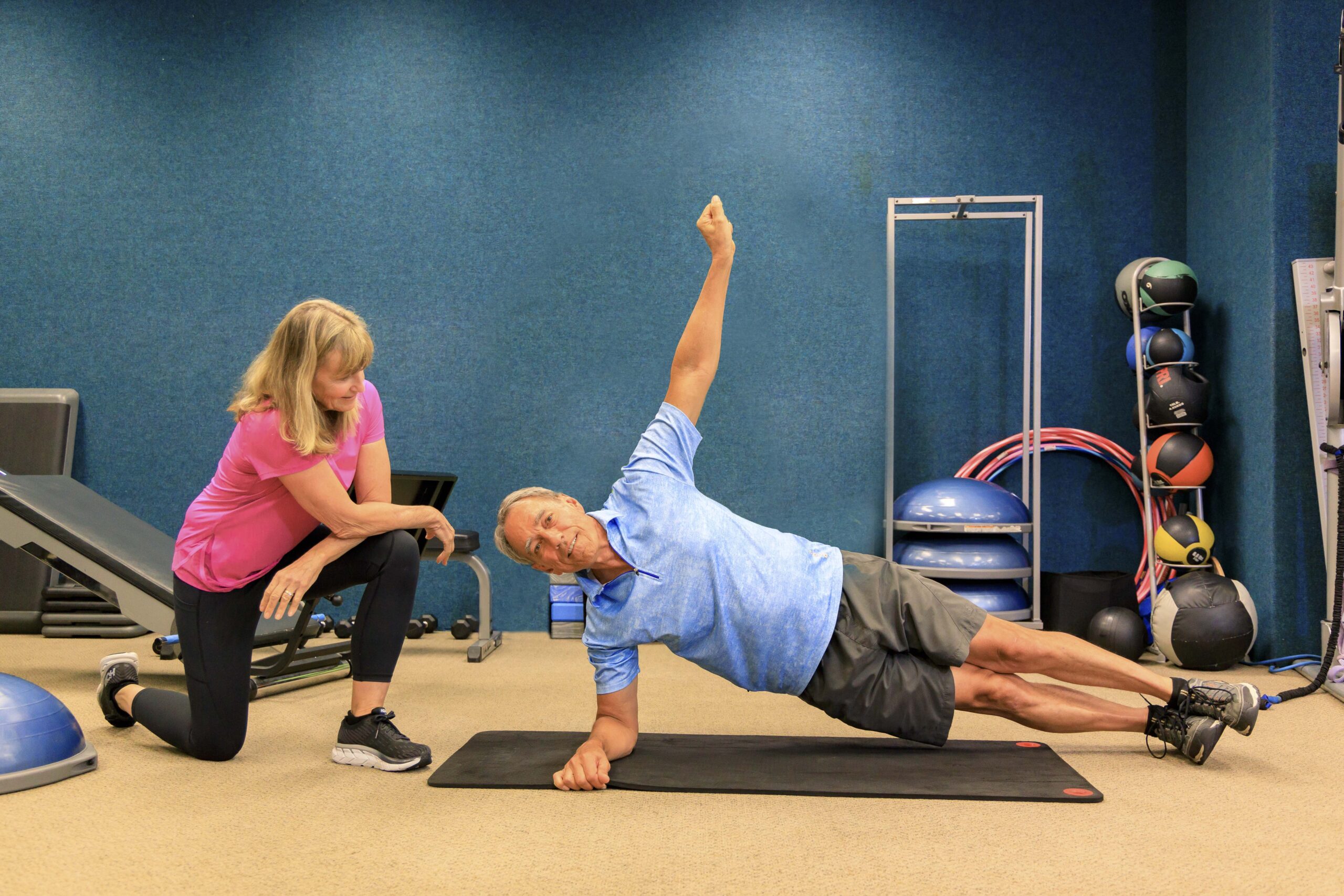 When fitness is a reward, not a punishment, you're encouraged to
stick with it for life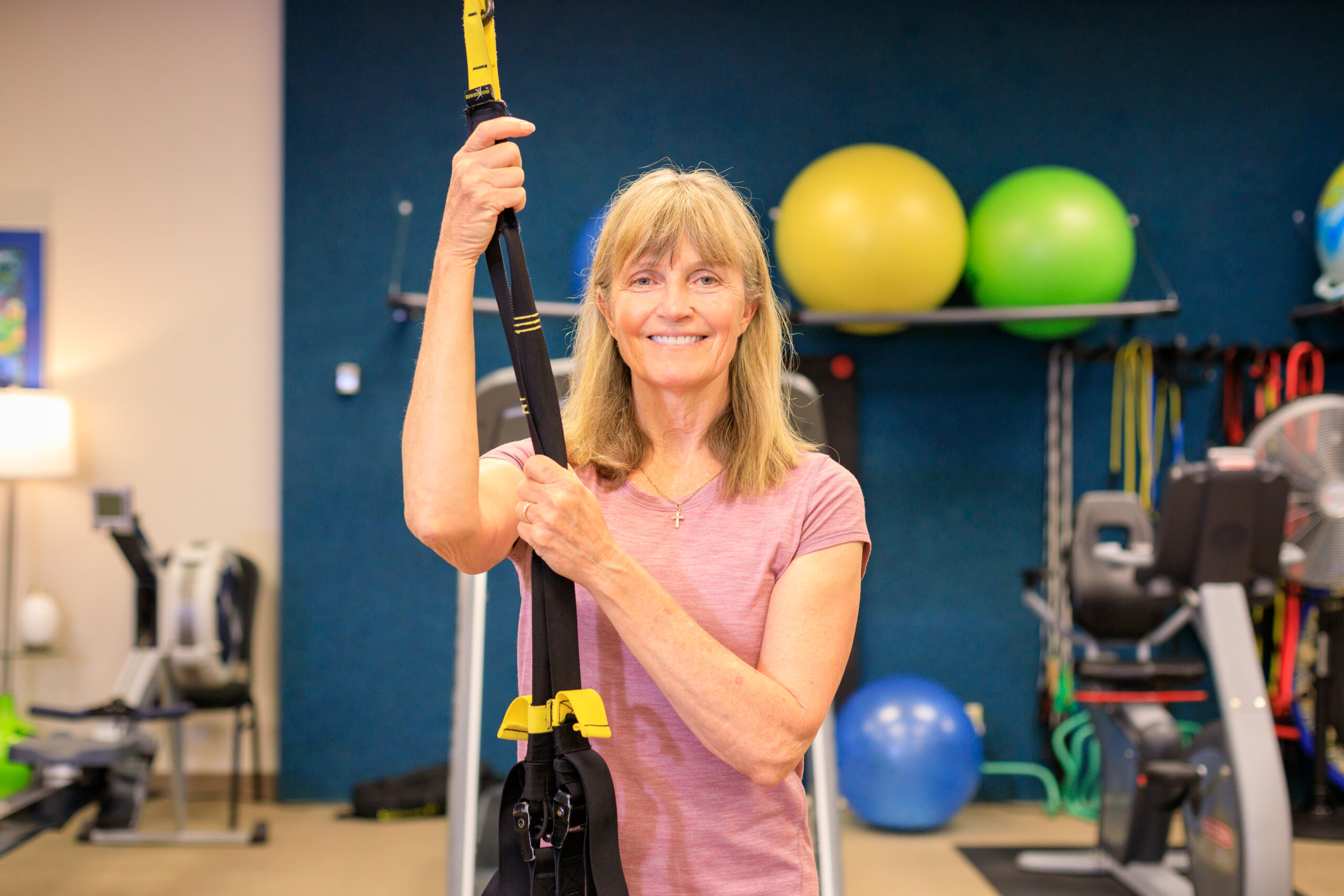 Hi, I'm Cindy Hauss, your trainer and the founder of Hauss Fitness.
From running marathons to adventuring racing, I've always enjoyed being active.
It's an enthusiasm I happily share with my clients.
There's nothing quite like helping someone create an active lifestyle they enjoy, discovering their own inner strength along the way.
It's why I do what I do.
I believe fitness should be a reward, not a punishment.
When you enjoy what you're doing and how it makes you feel, you're encouraged to stick with it.
That's why we focus on creating custom programs that are enjoyable as well as effective.
CREDENTIALS & CERTIFICATIONS
30+ Years as a personal trainer

M.Ed. Kinesiology from Texas Tech University

B.S. in Physical Education & Health

Certified Personal Trainer, ACE

Wellness Coach, ACSM

Metabolic Testing Specialist

Certified Functional Movement Specialist
"Cindy Hauss is a master of her craft"
"As a retired Navy R.N., I can confidently say Cindy Hauss is a master of her craft.
She has perfected a combination of diverse training methods, individualized, ever-changing workout programs with progressive, achievable goal setting.
After trying several fitness trainers and suffering several injuries, I was fortunate enough to find Cindy. I have never been hurt under her care.
I'm thrilled with my results so far. And they're all due to Cindy!"
VAUNE R., Coaching client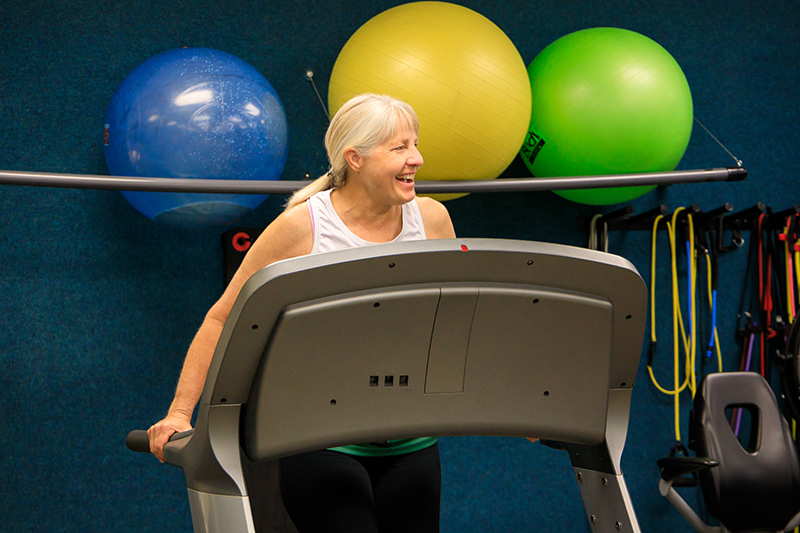 Hundreds of clients have chosen Hauss Fitness because:
Turn new behaviors into healthy habits
Changing everything at once doesn't work. With habit-based coaching, you learn how to create better habits one new behavior at a time. So your healthier lifestyle lasts for the long term.
Train in your challenge zone
Because change happens just outside your comfort zone, a little challenge is a good thing. We know how to read people and challenge them appropriately (without pushing too hard).
Focus on progress, not perfection
Health and fitness is a marathon, not a sprint. Clients that get the best results commit to a life-long journey. We focus on making consistent progress. Not pursuing perfection.
Your get-healthy-and-fit toolkit
As a Hauss Fitness client, you get full access to these tools:
FITNESS TOOLS
Remove the guesswork with custom workouts curated for you
Get a carefully curated workout routine designed to fit your goals, likes, and lifestyle.
Choose between self-paced workouts, following step-by-step exercises videos custom picked just for you.
Or workout live with Cindy on Zoom where she can check your form to prevent injuries and get you the most benefit from each movement.
Yes, you can exercise with or without equipment, at home, in the gym, and even while traveling.
So you can be active anytime, anywhere.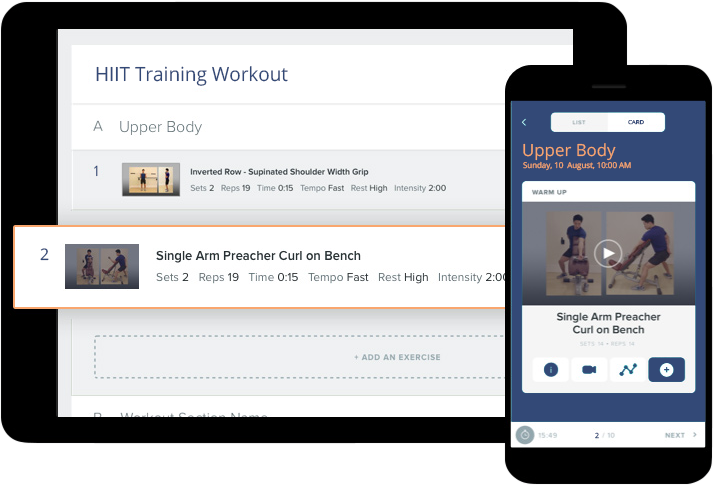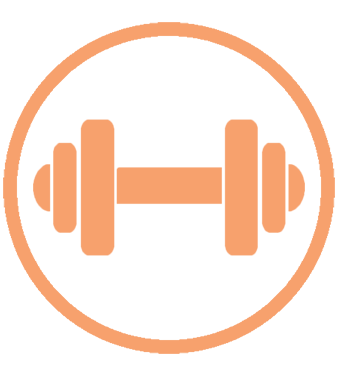 In-app workout routines
with pre-recorded videos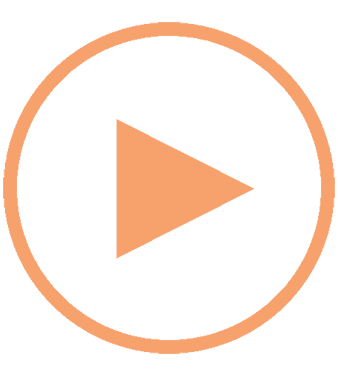 Live 1-on-1 virtual workouts
with Cindy Hauss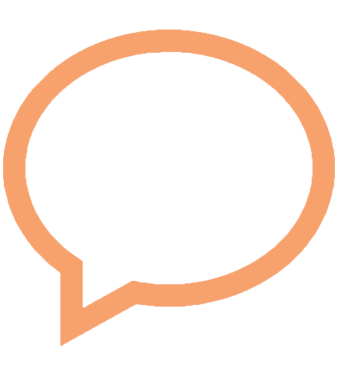 Feedback on your form
to prevent injuries
NUTRITION TOOLS
Make healthier food choices that leave you feeling full & satisfied
Lasting health starts in the kitchen.
Get tools and strategies to make smarter food choices each and every day. Prep healthy meals without spending hours in the kitchen. And stick to healthy eating habits even when on the go.
We even teach you how to fix a broken diet, debunk popular healthy food myths, and break free from food fear.
So you can create your own easy-eating plan that fits your goals, likes, and lifestyle.
Plus! With our habit-based approach, you build new healthy eating habits one new behavior at a time, so you never feel deprived, hangry, or completely overwhelmed.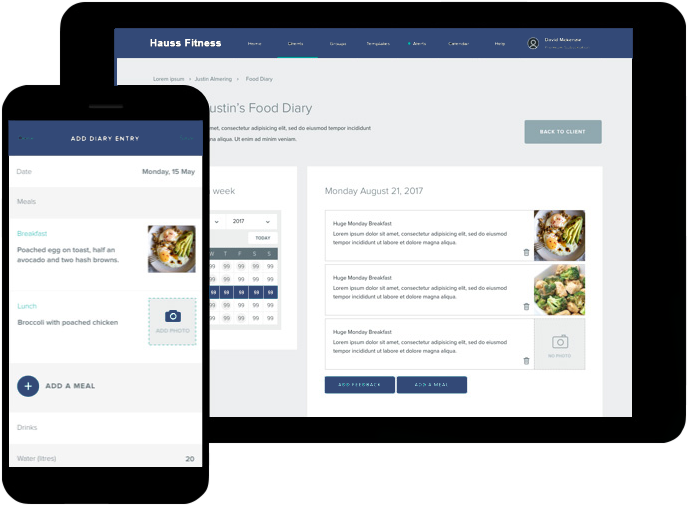 Easy-eating nutritional
strategies & tools

Healthy recipes &
food prep guides

In-app food tracking
& photo diary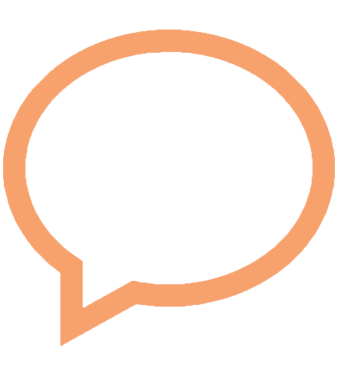 Private feedback on
meals from your coach
ACCOUNTABILITY TOOLS
Get the motivation & support you need to stick with it
On the tougher days, we're here to give you that much-needed boost. Get reminders, inspiration, and one-on-one support for specific issues.
You're never alone because we're here to help.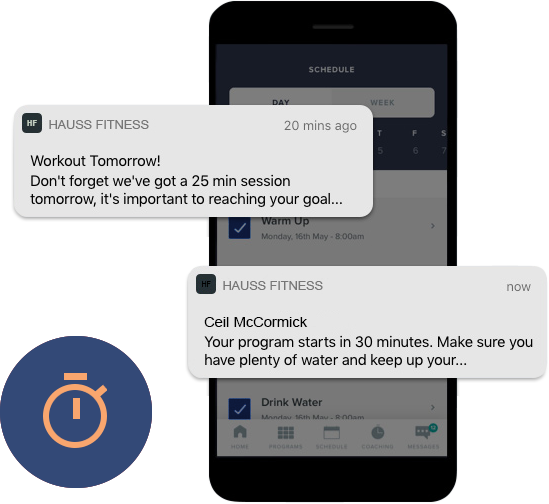 Workout reminders to
keep you on track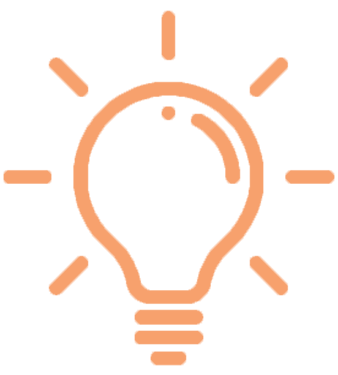 Motivational messages
to inspire you

Text & email support
from your coach

Monthly coaching calls
with Cindy Hauss
PROGRESS TRACKING
Track your progress in the app to get result-boosting feedback
Seeing progress is the best form of motivation.
Inside the app, you can upload progress photos. Log weigh-ins. And track habits every time you successfully stick to a new behavior (like completing your planned workouts).
Your coach can review your progress to give feedback on what's going well and what might need some modification.
So you can be active anytime, anywhere.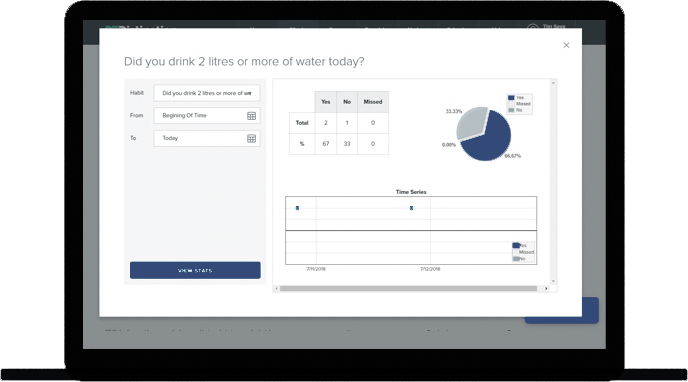 MOBILE APP
Access your plan anywhere, anytime inside the mobile app
Your workouts, easy-eating tools, food diary, and progress tracking are all conveniently available inside the mobile app 24/7.
So you can access everything you need, anytime you need it, from anywhere in the world.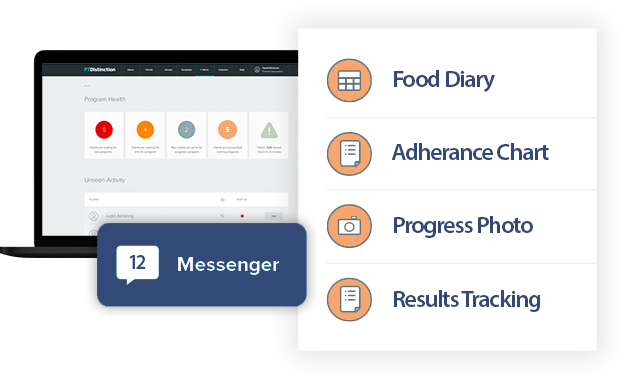 … and you get it all for

less than $7 per day
Our affordable coaching packages start at $197 per month.
That means, with online fitness training, you get an ENTIRE month's worth of workouts and support at the price of 3 regular in-person training sessions.
THE PROCESS
3 simple steps to get started on your journey to a healthier, fitter you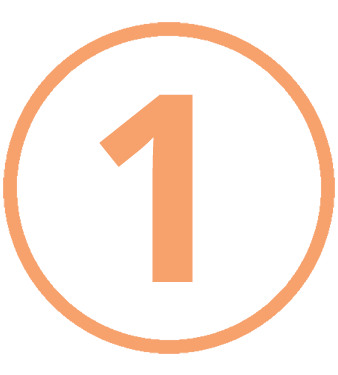 Step 1:
The Consultation
Schedule a free consult call with Cindy to talk through your goals, training preferences, and any physical or dietary limitations.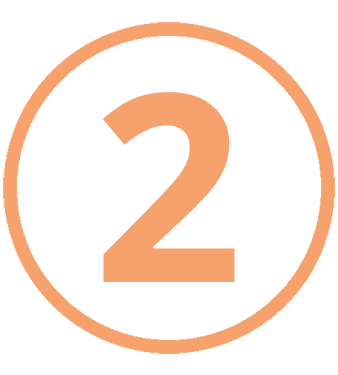 Step 2:
Your Personalized Plan
We create your personalized program and load your workouts, nutrition guides, and habit tracking into the app.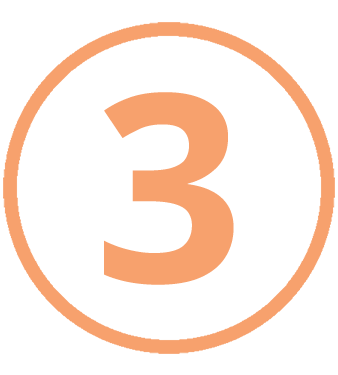 Step 3:
The First Step
Let's get to work! To get started, simply log-in to start your first workout, record your first meal, or
upload starting photos.

Our "enjoy the journey" guarantee
Some Hauss Fitness clients have been training with us for 5-10+ years! Here's why they stick around: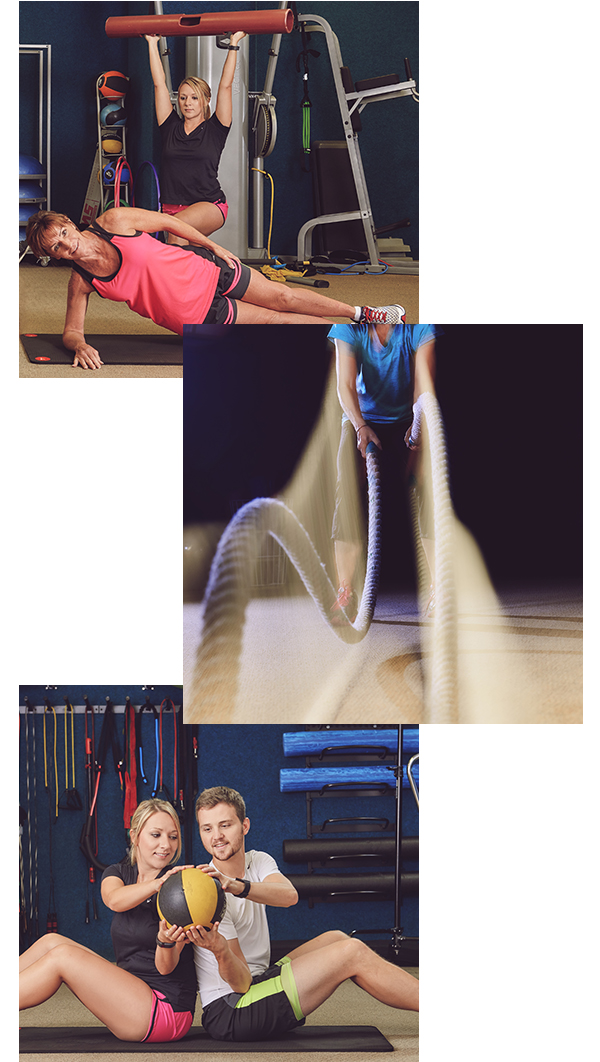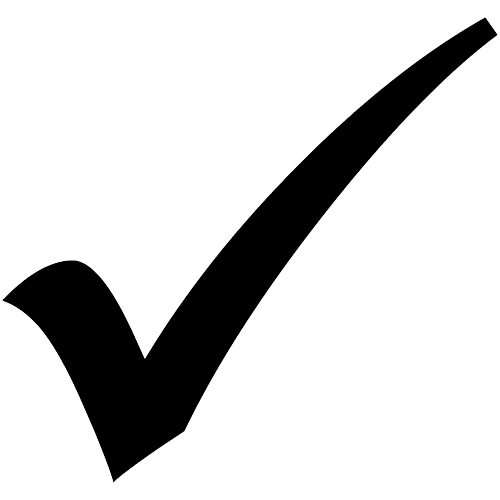 Fun & engaging workouts
"She makes my session very interesting, plays wonderful music, and the time flies! When I leave her sessions, I always feel like I have accomplished something."
ALDEN K., Coaching client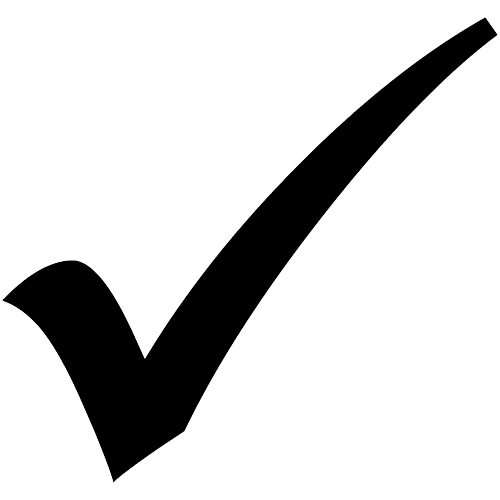 Encouraging environment
"Cindy has been my personal trainer for over 10 years. She has a unique ability to create a high variety of fun and challenging workouts in a very supportive and encouraging environment."
WALLY B., Coaching client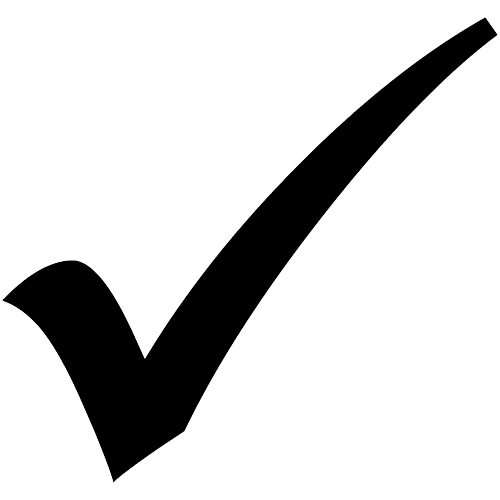 Commitment to client's health
"I recently had knee replacement surgery. Cindy even met with my physical therapist to see what exercises we were doing so they could be incorporated into my workouts. I cannot thank her enough!"
BETH B., Coaching client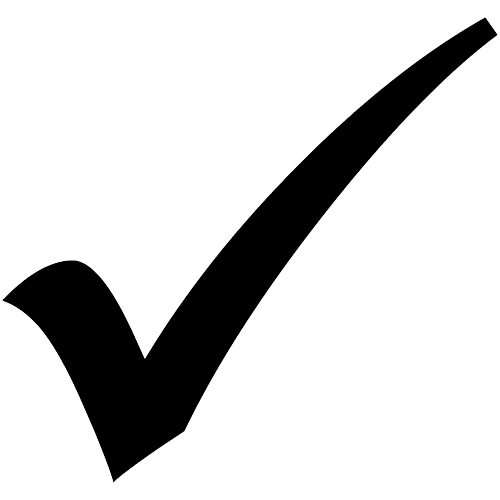 Safety that medical pros trust
"When my doctor sent me to physical therapy for balance training, the therapist was skeptical about my continuing to go to the gym. But when he learned that my trainer was Cindy Hauss, he was elated that I was already in her care."
MARY ANN K., Coaching client
Complete beginner? Seasoned athlete?

Everyone is welcome at Hauss Fitness
We coach a wide range of people. Our clientele includes athletes, people with excess weight, senior citizens, and those recovering from injuries.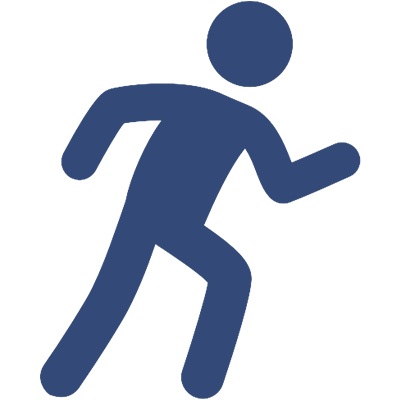 Athletic? Donella's running more marathons safely
"Life-long running is my goal. She helped me stay injury-free through three marathons."
DONELLA W., Coaching client

Beginner? Beth got in shape after starting from scratch
"I could hardly do a rep without having to sit down and rest. Five years later, I'm 50 lbs lighter."
BETH B., Coaching client

Aging? Ginger's getting & staying fit even in her 60's.
"I'm in my 60s. Cindy tailors each workout to my needs. She is the BEST!"
GINGER B., Coaching client

Injured? Vince strengthened weak muscles to reduce back pain
"Since working with Cindy, I have strengthened my core and almost eliminated my back pain."
VINCE P., Coaching client
FREQUENTLY ASKED QUESTIONS
"How soon could I see results?"
That depends on your goal and your commitment to making changes. We can discuss your ideal time-to-goal timeline in your free consultation.
How is Hauss Fitness better than a program like Beach Body, CrossFit, or Zumba?
Off-the-shelf exercise programs aren't customized to fit your goals, fitness level, or physical capabilities.
CrossFit might be too difficult for fitness beginners, increasing their risk of injury. And Zumba wouldn't be the best choice for a seasoned tennis player looking to reach new PRs on the court.
Our coaching is customized to fit YOU in every way, so you get the best results possible.
How long do workouts last?
Most workouts last somewhere between 30-45 minutes (unless you're training for a specific fitness challenge like a marathon).
We customize the length of your workout to fit your goals and your schedule so that your fitness program fits easily into your daily life.
Do I have to count calories?
Not at all! We show you how to build healthy eating habits without counting calories.
You get nutritional tools to help you make better choices, prep healthy meals without spending hours in the kitchen, and even eat healthy on the go. You learn how to develop a healthy eating program that fits your likes and your lifestyle.
That said, if you want to count calories, that's okay too. The Hauss Fitness mobile app integrates with MyFitnessPal to make keeping track even easier.
Can you work around injuries? Physical limitations?
Of course. We regularly work with clients who are healing from injuries or have pain, joint problems, excess weight, or other physical limitations. You get a customized program that fits you.
What if I'm a beginner? Can you help?
Definitely. We all were beginners once. We can help you ease into being more active in a way that fits your fitness level.
We believe in the "challenge by choice" approach. You get workouts designed to challenge you enough to make progress towards your goals but without pushing you too hard too soon.
What if I'm more advanced? Can you help?
Absolutely. We have the experience to cater to people with more advanced fitness levels too. We regularly train athletes, sports enthusiasts, long-distance runners, and triathletes.
What if I'm a vegan or vegetarian? Can you help?
Yes! Through our habit-based nutritional coaching, you learn how to develop a healthy eating program that fits your likes and your lifestyle.
As long as you know what foods you can and can't eat, we can give you the tools to make healthier choices
Now we have a question for you:
Haven't your goals, your DREAMS, waited long enough?
Your goals deserve to be realized. They deserve your attention. 6 months from now, you'll wish you started today.
We know the first step is always the hardest.
The good news is: We make it easier and enjoyable.
You get the fitness, nutrition, and accountability support you need to get in the best shape of your life, no matter your goal or your starting point.
We motivate you every step of the way. So you can strengthen the mindset you need to finally reach your health and fitness dreams.
Access the full might of our get-fit-and-healthy-tool kit that includes enjoyable customized workouts, easy-eating nutritional strategies, motivation and accountability as well as feedback on your progress.
Everything you need is available 24/7 inside the mobile app.
Becoming the fittest, healthiest version of yourself has never been more of a possibility than it is right now.
We invite you to take the first step on this rewarding journey.
Get started today with a free consultation: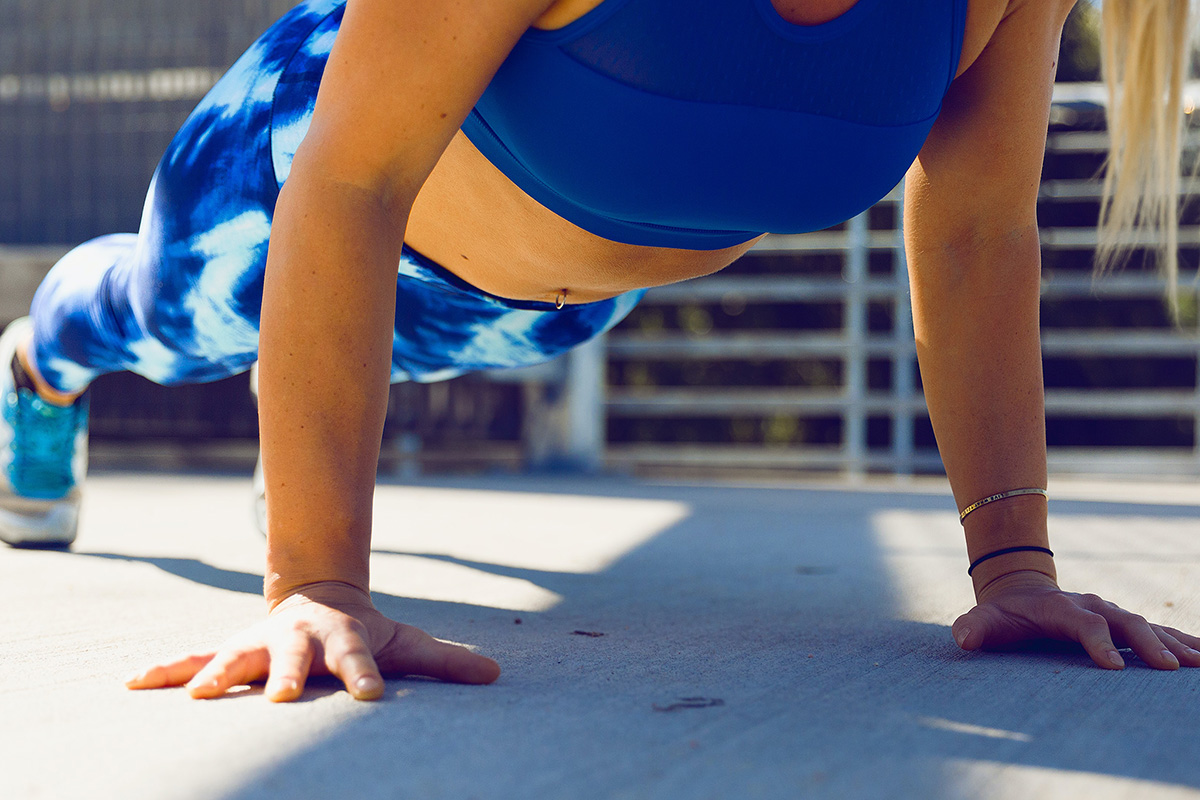 "I'm healthier because she cares"
"I have been so fortunate to be trained by Cindy Hauss. She has been working to help me build strength and get fit for about 6 years now.
I am stronger physically and mentally thanks to her dedication and devotion to hold me accountable and follow through with my fitness needs.
The sessions are always challenging and upbeat. She makes sure my form is correct to protect me from injuries.
I am healthier because she cares."
JACKIE S., Coaching client