Functional Movement Screen (FMS)
Get Screened and Start Moving Better
What is Your Functional Movement Quality?
We are often limited in our fundamental movement patterns which can lead to compensatory movements in order to achieve or maintain the level of performance needed whether in sport or activities of daily living.   Over time these compensatory movements (poor biomechanics) can lead to pain, injury, and decreased performance.
The FMS is an injury prevention tool for active people of any age.  It gives me, your trainer, immediate information that I can use to customize your program and lower your risk of injury.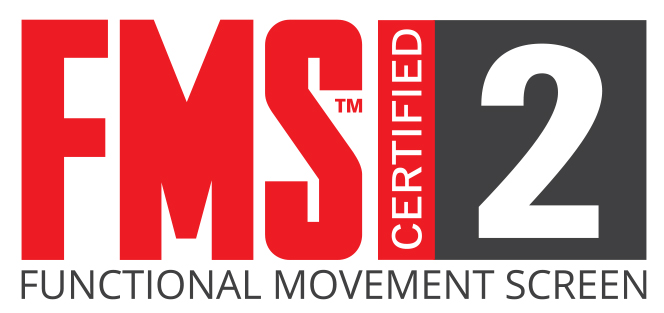 Get Screened
7 fundamental movement patterns are evaluated by placing you, the client, in positions where weakness and imbalances become noticeable.  You will receive a detailed report form with your scores and recommendations.
Correct Your Patterns
A customized program will be designed based on your FMS results, designed to improve these movement patterns, increase your movement efficiency, and lower your injury risk with activity.
Move Better!
After implementing your custom program, you can start to enjoy more freedom and efficiency of movement when participating in athletics, fitness programs, or daily life.
Includes screening appointment,  assessment report, detailed program recommendations with  app access to exercise videos
"Cindy and I have worked together since about 2005.  I have played tennis for over 40 years and I finally found the best tennis coach I've ever had. We started working on all aspects of my game and it became clear if I was going to progress any further I needed to work on my fitness. The first thing Cindy did was put me through the functional movement screen and I discovered my mobility was horrible. She showed me several corrective exercises, and set them up in an online format so I could do them at home or my gym.  She then dug into my nutrition with an online nutrition app. Cindy takes an integrated approach and provides accommodations when required.  She checks in with you during the week, keeps you accountable, and makes the whole process fun."
"I started seeing Cindy after having six joint surgeries in a short time span. I needed help in regaining mobility, stability, and strength in those areas and Cindy has helped me achieve that. The functional movement screen gave her a basis for my starting point. I would recommend Cindy to anyone who has sustained previous joint injuries/surgeries for help in regaining their fitness or if they just need someone to help them get back or maintain their desired physical well being."