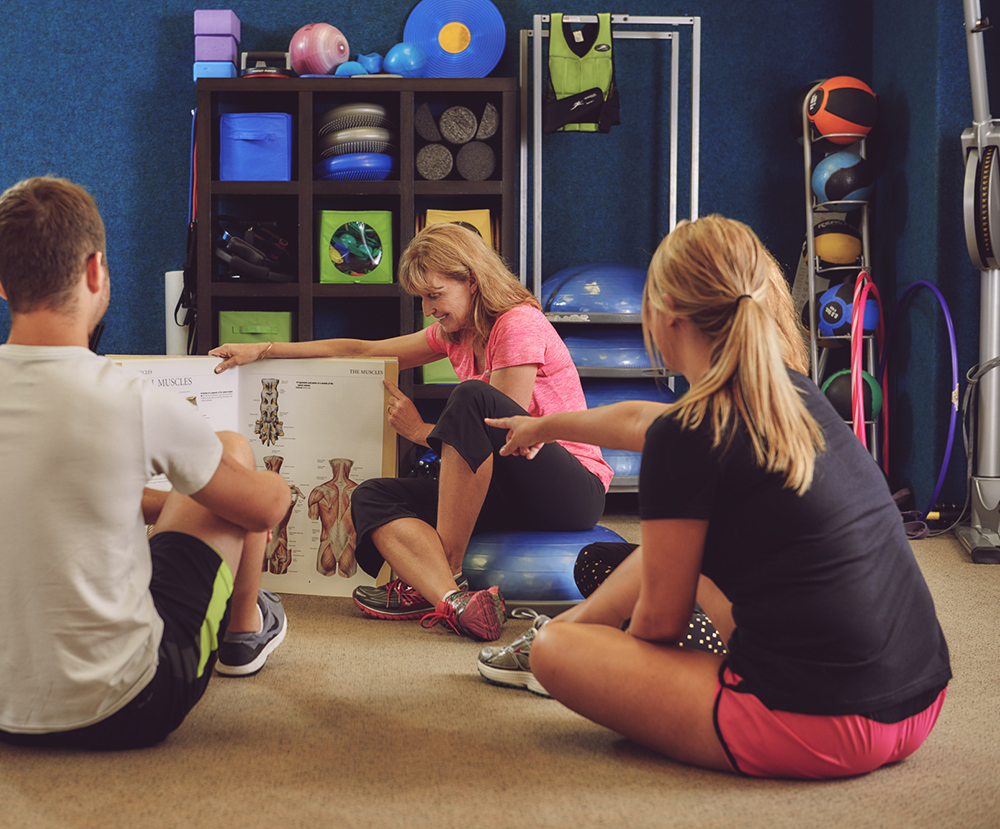 Are you ready to feel better, get stronger, and stay healthy for good?
That's why you're here, right?
It doesn't matter if you are a busy corporate executive, stay at home Mom, or enjoying your flexible retirement life.  My clients always find a way to do the things that make them feel strong and healthy, with my guidance.  That's because all you need is a solid plan, (based on your unique physiology), a system for implementing that plan, (no matter where you are) and an accountability coach to keep you motivated.
This is what I do.  I always start with an assessment, either online or in person,  which is the basis of our work together.  I create a fitness and nutrition plan that takes into account your lifestyle, interests, and time constraints.  Ultimately you will have a customized workout and nutrition plan and habit-based health program.
Personal training is my career, not a hobby, backed by years of education, training, and experience.  When you ask a question, you can be sure you are getting an answer based on science, not a random google search.
When I'm not working with clients I'm either hiking or cycling with my husband, enjoying my animals, (or rescuing another animal!), or spending time with family and friends. 
I look forward to helping you achieve your health and fitness goals.
  Credentials:
– M.Ed. Kinesiology Texas Tech University
– Certified Personal Trainer, ACE
– Wellness Coach, ACSM
– Metabolic Testing Specialist
– Certified Functional Movement Specialist      
Fun Facts About Me:
Won 1st Place in the Female Tandem Colorado River 100 (miles!)
Multiday Adventure Racer
Two-time Finisher Pikes Peak Ascent (Elevation gain of 7,815 feet to a summit of 14,115)
Three-time New York City Marathon finisher